Whether you're looking for a gospel-centered church near you, looking for community,
or looking for answers, you're welcome at Uptown Church in Charlotte.
Knowing God has changed us, brought us together as a family, and given us a purpose. At Uptown Church, we want you to experience that same life by finding rest for your soul in Jesus Christ.
We believe the Bible is God's Word, and therefore applicable to all of life and providing answers to life's big questions. The Bible tells the true story of the whole world: why we're here, what's wrong, and where hope is found.
The gospel creates, sustains, and transforms community. Growing in Christ means seeing that the person and work of Jesus is the center of our prayer, worship, study, and fellowship.
Because we've received the greatest mercy, we are mobilized around the city to be merciful. Our city is marked by struggle and division, and we are embracing the opportunities around us to serve our neighbors in need.
We care about the flourishing of our city in every way. So we are welcoming and hospitable, seeking to inspire people and send them out transformed by God's grace.
Discover how you can get involved and grow here at Uptown Church.
Our staff and leaders love the Lord, the word of God, and the Charlotte community.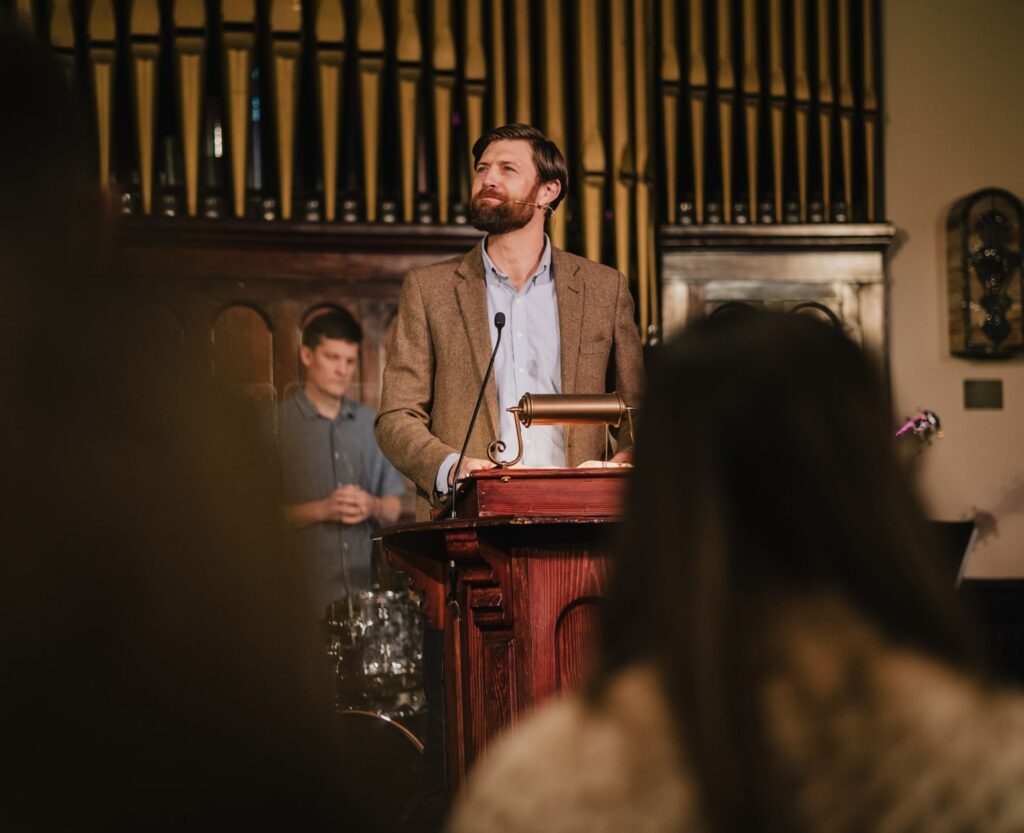 What to expect at a typical Sunday service
It's common for people to have questions when thinking about visiting a new church. Learn more about what it's like to visit Uptown Church.